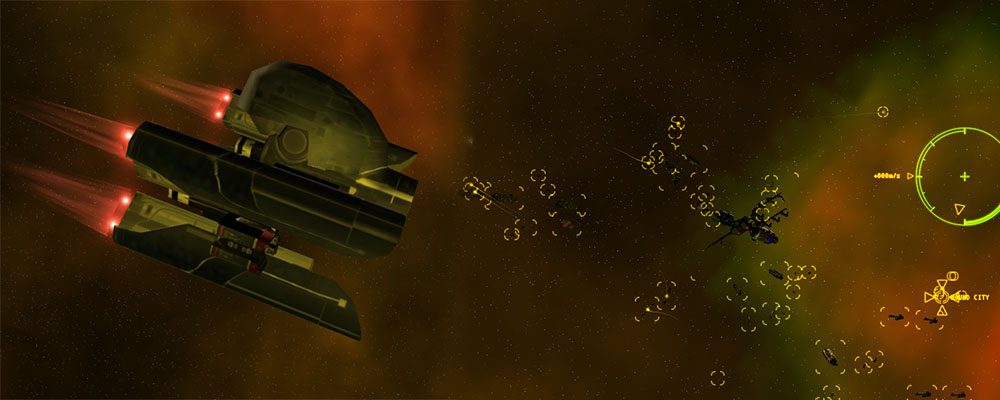 Hey all,
the time has come for another round of updates. "Wait, what? But last time it took you over two years to post another update", I hear you yelling in my head already.
Yes, you're right - it did. But the rate this community is growing at has increased immensely, and that is honestly amazing.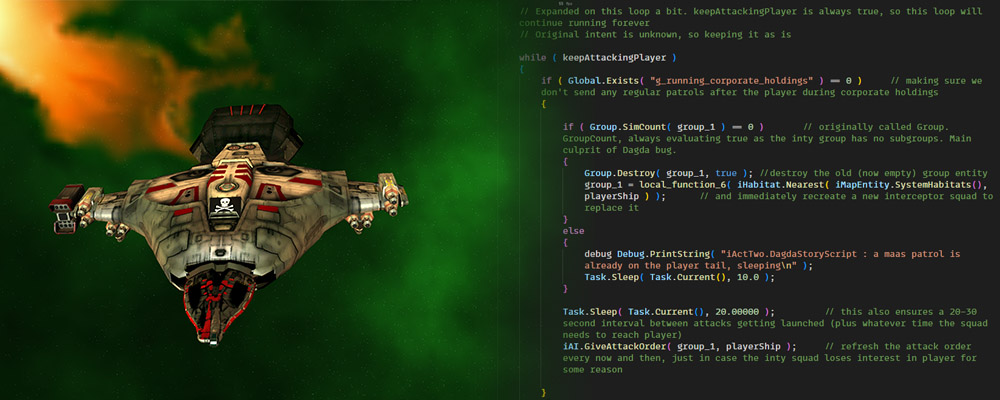 I am so excited to share today's news with you: We've been able to patch the two most glaring bugs this game had since its release over 21 years ago.
Thanks to our community member ZeroPipeline the proprietary .pkg files (which contain the mission logic) have been disassembled into useable source code. Fixes to this code have been made by other members of our community and then put into a community patch mod. Read on for further details.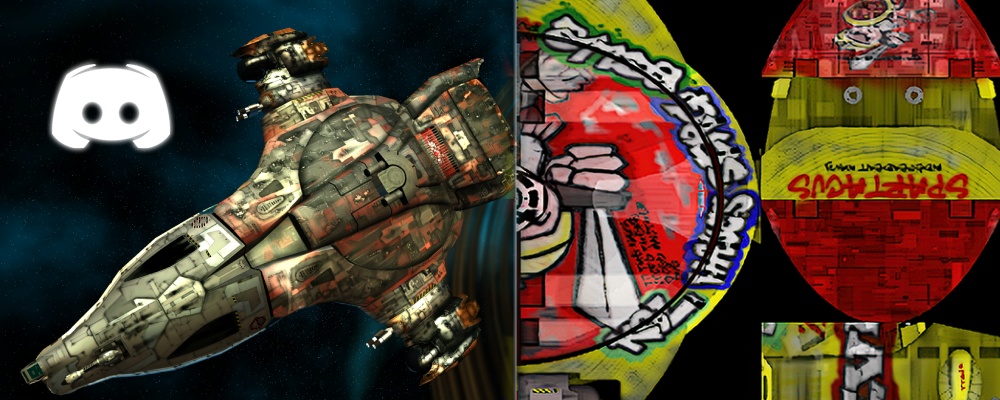 I know we are all experiencing COVID-19: Edge of Chaos right now and it's putting heavy restrictions on our lives.
Not everything has to be bad, though. Maybe you will find the time to come back to the Independence War games, just like we do every once in a while.
There are some news to be shared.

There are only a few days left for the new year to begin.
Time to celebrate with a new paintjob! Enjoy browsing this website on all modern devices.

If you ever wanted to experience how I-War started out, you can do so now on Steam. And by "now" we mean since August 10th, 2016.
That's right! Atari has sneaked in the first game of the series without any announcements at all, so we stumbled over it by accident six months later. Better a late announcement than none at all!
The game works, but it doesn't look like a lot of care went into this release.

Happy new year! Oh wait...we're a little late to the party, aren't we?
To sum up what has happened in the few months since our latest update: 70.000 total downloads, various Steam sales...let's just say it's easier for us to mention when I-War 2 is not on sale now. Oh, and we had a little talk with Stephen Robertson about the DirectX 8 patch for I-War 2 that is not so mysterious after all.

In case you've missed the autumn sale there's just another deal around the corner - the Steam winter sale has started - hundreds of games are available for an extremely reduced price, including Independence War 2!
Instead of the regular 5,99 you can get it for 1,49! But be quick - the winter sale ends after the 4th of January.

GOG has made both I-War games available on sale for this weekend. You can get each game for 1.59€ or $1.79.
So go grab it while it lasts! At the time of this writing, there are only 54 hours left!
Thanks to Green Steel for pointing this out :-)

When I took over this project at the end of last year, I didn't expect it to be so popular. I just thought letting the website die would be cruel, since I had fond memories of I-War 2. A game that was seemingly ignored by the rest of the world.
Now - 8 months later - people have sent me mods, missions, music, renders, patches, ships, modding guides. news articles and many more things. We've almost reached the magic number of 400 files people can download from our website. I-War 2 has seen a release on Steam, it was picked up by a very popular YouTube channel and since December we've transferred 30.000 files out into the world wide web.
This is proof - we are not dead! This is only our warm-up phase :-)

With over 600.000 subscribers, the Funhaus channel (formerly InsideGaming) is a pretty big number on YouTube.
Why are we mentioning them? In their most recent "Demo Disk" series these guys are playing Independence War 2! :)
Surely, trying to master this game without a joystick in a very limited timeframe is bound to fail and they get their arses kicked pretty fast. But we still think this is a very funny video and may draw a little more attention to our beloved I-War series from new players.
Enjoy! (the I-War 2 part begins around 11min in the video)
Please excuse us for the weird title, but there's just no way to summarize all of the changes we have made over the last days.
A fellow user of our forums -akula65- has preserved hundreds of megabytes of mods, missions, articles, music, images and more. He has decided to share all of these files with us and now we're there.
The complete list of things we've added is massive. Read on to see it.

Good news, everyone! Some mysterious forces over at Atari have decided to put Edge of Chaos on Steam!
To be fair: It just seems like it's a sloppy port of the GOG version, but:
It is patched to the latest version, it's playable and you can play on our Multiplayer servers with it.
I have updated the Multiplayer instructions for the Steam players and a Steam Guide for beginners is up over here. Let's cross our fingers that this move will breathe even more life into this community.

After several hours of brainstorming we finally have a Multiplayer server running on this machine - 24 hours a day!
The ingame browser won't work due to the shutdown of GameSpy last year, but connecting is very easy. Just follow the instructions here.

Happy Easter, space pirates!
Nope, we won't make any egg jokes now - the rest of the world is already doing this for us. :)
But: Our website just got a little facelift. The black background was shoved back into the last century and replaced with this:
We also managed to add things to the download section - again!

Howdy space pirates!
While checking the thousands of backlinks to this website I found two great (and pretty lengthy) storys that play in the I-War universe:
Circles- an I-War/Babylon 5 crossover, written by PhoenixDfire
Unintended Consequences - an I-War/Battlestar Galactica crossover, written by PhantomVX2000.
Click on the titles if you fancy a good read.
It's amazing to see how strong this community is still going, given the age of the I-War games. Spread out the word, guys! :-)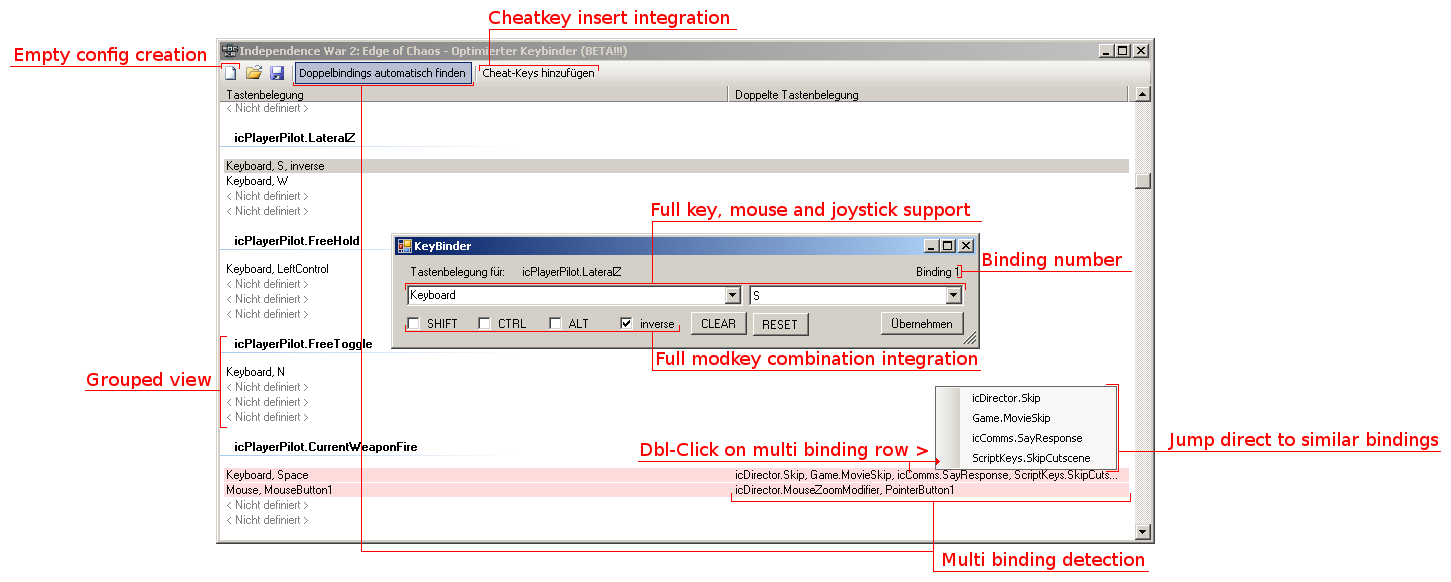 Happy new year, pirates!
I was finally able to contact NeoGriever about a new keybinder he wrote for Edge Of Chaos in 2014.
He has given me the program and the full source code which are available here:
http://www.i-war2.com/downloads/download/25-tools/304-eoc-keybinder-2014
Originally, this program was written in German. I went through the files and tried to translate it to English.
Although it seems to look good at a first glance, I haven't tested it extensively. Give it a try, it sure looks awesome :-)
- schmatzler

A lot of content has been added that wasn't available on the old website.
Some things I'd like to have are still missing though. :( You can read about them here - maybe you can help me find them?
This is a full list of all the new and shiny things: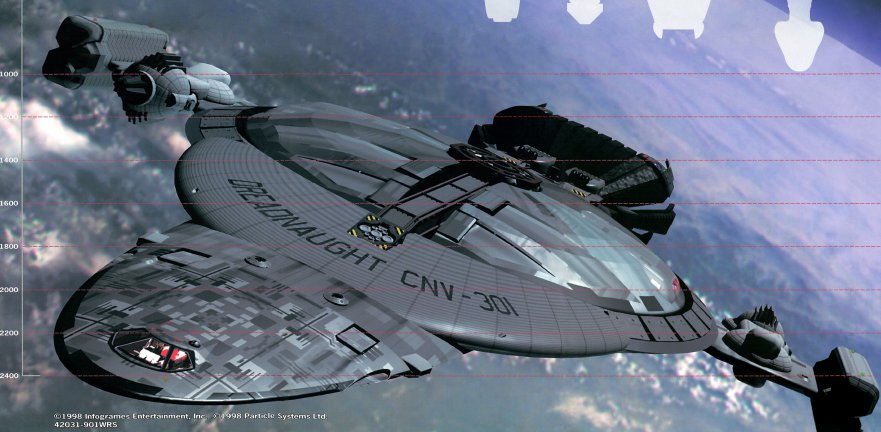 Starting with the 18th December 2014 the new i-war2.com website is fully functional!



There may be some occasional glitches here and there, though - if you find them, report them in this thread, please.
i-war2.com is being resurrected under a different command!
Hello visitor! As you may have noticed, This email address is being protected from spambots. You need JavaScript enabled to view it. has decided to no longer host i-war2.com.
As a result of this, I have created a full mirror of the website and all of its files here.
The design and usability of this website will be overhauled and made more-userfriendly. All the existing content will be transferred  and new mods that have been released in the last years will be added (e.g. the 16:9 cinematics mod).
Feel free to register at the forums. If you are a returning user, send yourself a new password here.
Have a nice day, This email address is being protected from spambots. You need JavaScript enabled to view it.