Details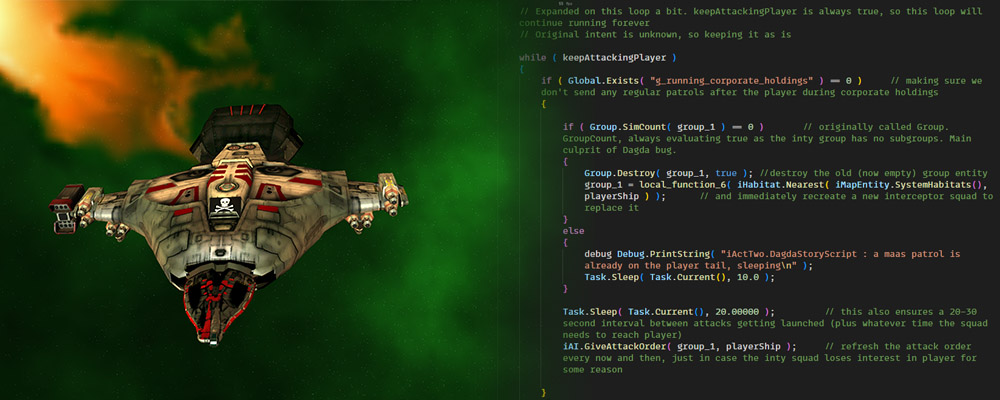 I am so excited to share today's news with you: We've been able to patch the two most glaring bugs this game had since its release over 21 years ago.
Thanks to our community member ZeroPipeline the proprietary .pkg files (which contain the mission logic) have been disassembled into useable source code. Fixes to this code have been made by other members of our community and then put into a community patch mod. Read on for further details.
Details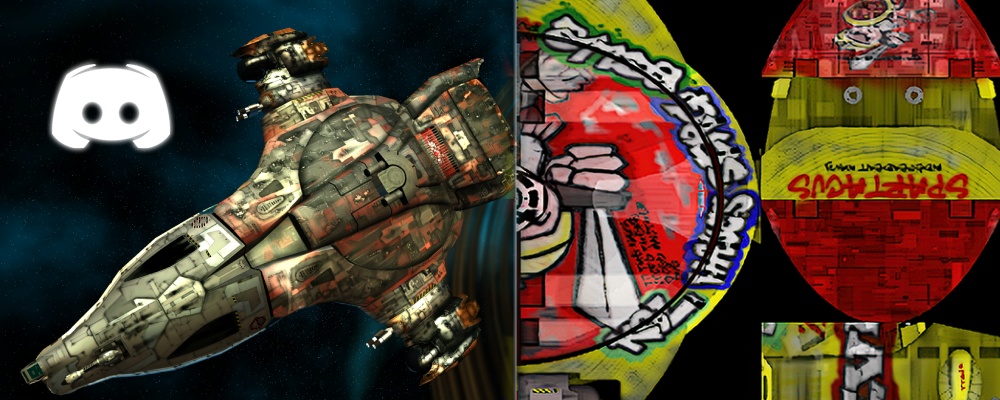 I know we are all experiencing COVID-19: Edge of Chaos right now and it's putting heavy restrictions on our lives.
Not everything has to be bad, though. Maybe you will find the time to come back to the Independence War games, just like we do every once in a while.
There are some news to be shared.
Details

Happy new year! Oh wait...we're a little late to the party, aren't we?
To sum up what has happened in the few months since our latest update: 70.000 total downloads, various Steam sales...let's just say it's easier for us to mention when I-War 2 is not on sale now. Oh, and we had a little talk with Stephen Robertson about the DirectX 8 patch for I-War 2 that is not so mysterious after all.
Details

There are only a few days left for the new year to begin.
Time to celebrate with a new paintjob! Enjoy browsing this website on all modern devices.
Details

In case you've missed the autumn sale there's just another deal around the corner - the Steam winter sale has started - hundreds of games are available for an extremely reduced price, including Independence War 2!
Instead of the regular 5,99 you can get it for 1,49! But be quick - the winter sale ends after the 4th of January.
Details

If you ever wanted to experience how I-War started out, you can do so now on Steam. And by "now" we mean since August 10th, 2016.
That's right! Atari has sneaked in the first game of the series without any announcements at all, so we stumbled over it by accident six months later. Better a late announcement than none at all!
The game works, but it doesn't look like a lot of care went into this release.
Details

When I took over this project at the end of last year, I didn't expect it to be so popular. I just thought letting the website die would be cruel, since I had fond memories of I-War 2. A game that was seemingly ignored by the rest of the world.
Now - 8 months later - people have sent me mods, missions, music, renders, patches, ships, modding guides. news articles and many more things. We've almost reached the magic number of 400 files people can download from our website. I-War 2 has seen a release on Steam, it was picked up by a very popular YouTube channel and since December we've transferred 30.000 files out into the world wide web.
This is proof - we are not dead! This is only our warm-up phase :-)