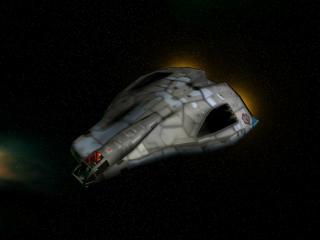 PLAYABLE COVERMOUNT DEMO
V1.0
A

Game
www.particle-systems.com
Published by



Html Guide Version 1.0
Copyright © 2000 Particle Systems

Written by Rodger Godfrey
Layout and additional content by Stephen Robertson

Welcome to the Edge Of Chaos playable demo
Edge Of Chaos: Independence War 2 is the sequel to the award winning space simulation game Independence War.
This guide aims to help you get the most out of the demo. For an introduction to the game, select Introduction. To view the demo requirements, select Requirements, to find out the essential info about how to play the game, select Quickstart, for a detailed guide to the demo, click Playguide, and for technical support, select Support.
Edge Of Chaos Web Site
Visit the Edge Of Chaos website to find out more about Edge Of Chaos: Independence War 2:
For information about the Independence War universe and the other Independence War games visit the Independence War Website:
Independence War / Edge Of Chaos Message Boards
If you want to discuss this demo, or Independence War in general then visit the Independence War Message Boards
The boards provide a meeting place for users old and new, and is a great place to swap tactics, news, and other Independence War / Edge of Chaos related information. Team members from Particle Systems (The game's developer) and Infogrames The game's publisher) read the board daily and are there to offer feedback, news, and to answer your questions.
You can find links to the Message Boards via the Independence War 2 Website: